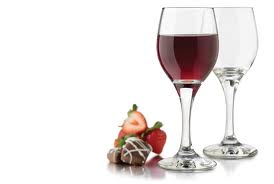 Wine has become an important part of the dining experience.
Wine, according to Master of Wine and Master Sommelier Doug Frost "is supposed to go with food". While wine is great on its own, its unique qualities make any meal more pleasurable. More and more consumers are discovering that wine truly does enhance the dining experience. And, since more and more consumers are dining out, more wine is being sold in restaurants every year.
Reading the Label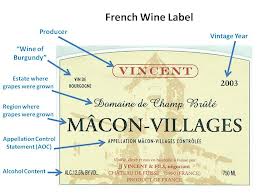 The wine label reveals important information about what is inside the bottle and how the wine is likely to taste. Each component serves a specific purpose .
Other components may appear on the front label. Descriptive phrases or terms such as 'Special Reserve' are not legally required and, often, are not significant.
Vintage Date The vintage date indicates the year the grapes were harvested. In order for a wine label to carry a vintage date, 95% of the grapes used in production of the wine must have been harvested in that year. (Some years produce better grapes than others, primarily because of weather.) Wine without a vintage date is referred to as non-vintage or multi-vintage.
Verietal Designation This refers to the dominant grape used in the production of the wine. By law, at least 75% of that particular grape variety must be used and an appellation is also required.

Appellation or Origin The appellation indicates the region, state, or county where the majority of the grapes were grown.
Alcohol Content Alcohol content in wine is always stated by volume.
Brand Name The brand name is the name given to the particular line. It is not necessarily the name of the winery responsible for production. Many wineries offer several lines of wines.
Barrel Select Designation used at the discretion of the wine-maker. While the information is not considered mandatory, it is used to distinguish a special bottling.